Who I am, in a few sentences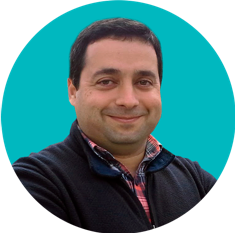 My name is Sergio, I love technology and I'm learning more about testing every single day. I'm a believer in human capabilities as a way to overcome problems. And yes, I do believe that problems are most of the time caused by human factors.
I live in Portugal, in a lovely town called Aveiro (we call it the "Venice of Portugal").
I am a passionate advocate for new technologies, development and testing frameworks, languages, methodologies, and processes. I love challenges, especially if they have some technical part involved.
I like to explore, prototype and see how certain tools or practices can help different kinds of needs.
My background is electronics and Telco based. Throughout the years I've worked in and with teams developing real-time software, web, and mobile applications and also complex hardware systems. I've worked and interacted with teams in waterfall and Agile contexts. Every team faces challenges; I like to work on them and try to break barriers, no matter if they're soft or hard skills related.
As a long-time programmer, I always try to find opportunities for automation, so people can focus on where they can bring more added value.
Besides finding the right tools to "do the job", as people are at the core of teams, I like to find ways of unleashing their potential and make them work more effectively, together.
What have I been doing lately
As head of Solution Architecture for Xray, I work closely with many different teams worldwide from distinct yet highly demanding sectors (including Automotive, Health, and Telco among others) to help them achieve great, high-quality, testable products. By understanding how organizations work, their needs, context, and background, processes and quality can be improved, while development and testing can "merge" and act as a unique team, with a common goal: provide the best product that stakeholders need.
As former Product Manager for Xray, the top-rated app for test management in Jira, I was responsible for defining the features that will ease the task of quality assurance for teams developing products, no matter if they are software or hardware-based.
My full CV/professional background is available in my LinkedIn profile.
Where can you find me
You can meet me in person in testing and agile related events, conferences and meetups.
Also, you can find me online.
What I can do for you
I can exchange ideas with you. I can try to help. If you're in the testing space, you can reach and I'd love to explore and discuss topics, tools, etc.
We can learn together.
Besides work, what else do I like:
technology, in general
cinema
space
reading
running
gym
having good food & good wine